Several hours of gilding later, the base for the upcoming sculpture, The Ephemeral Knot, is finished. In a few days it will go to woodworker Ed Wohl, who is always kind enough to help me with the clear coat finish work.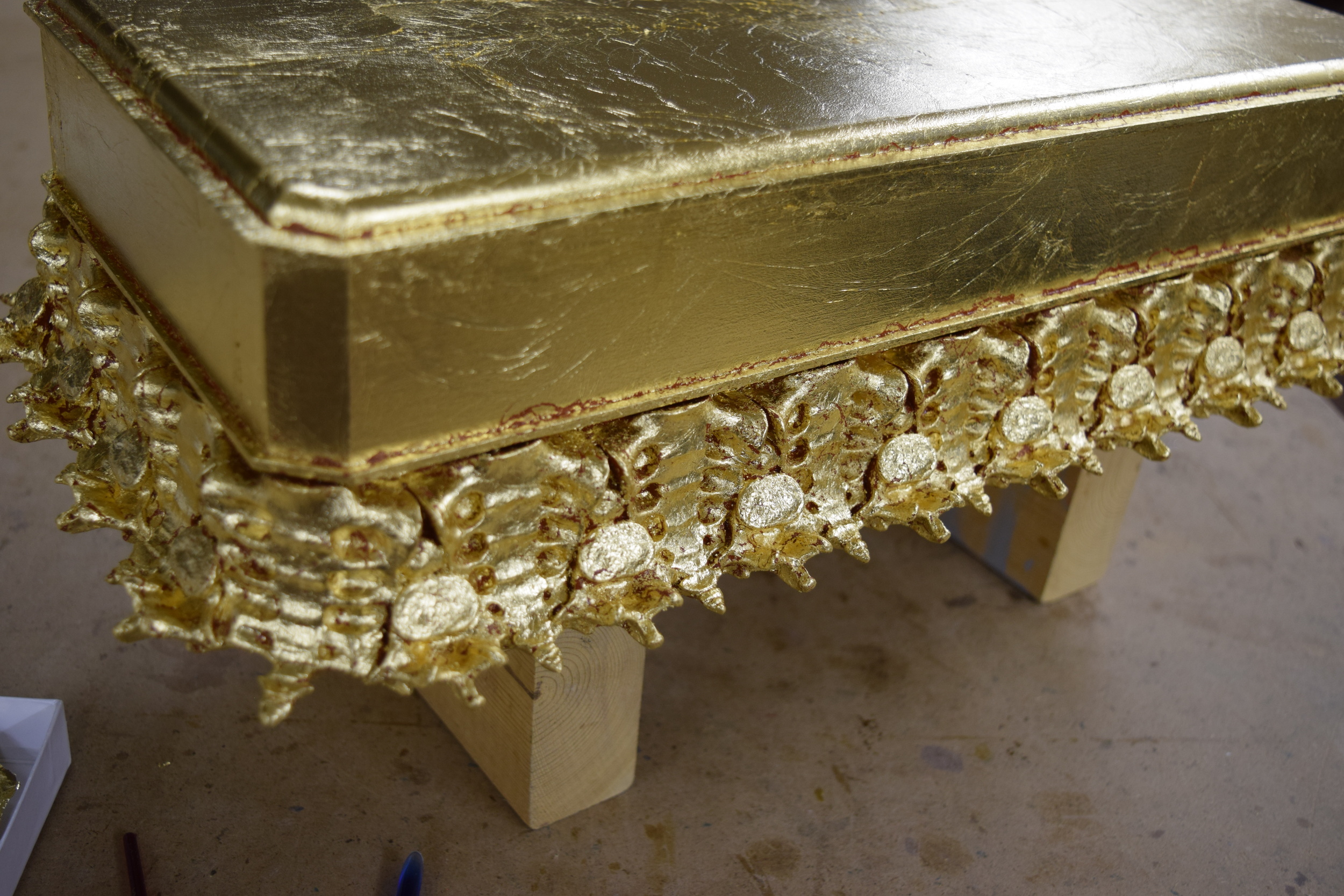 Detail of the finished gold leaf base for The Ephemeral Knot sculpture.
The finished red oxide base coat.
The finished gold leaf on the underside of the base.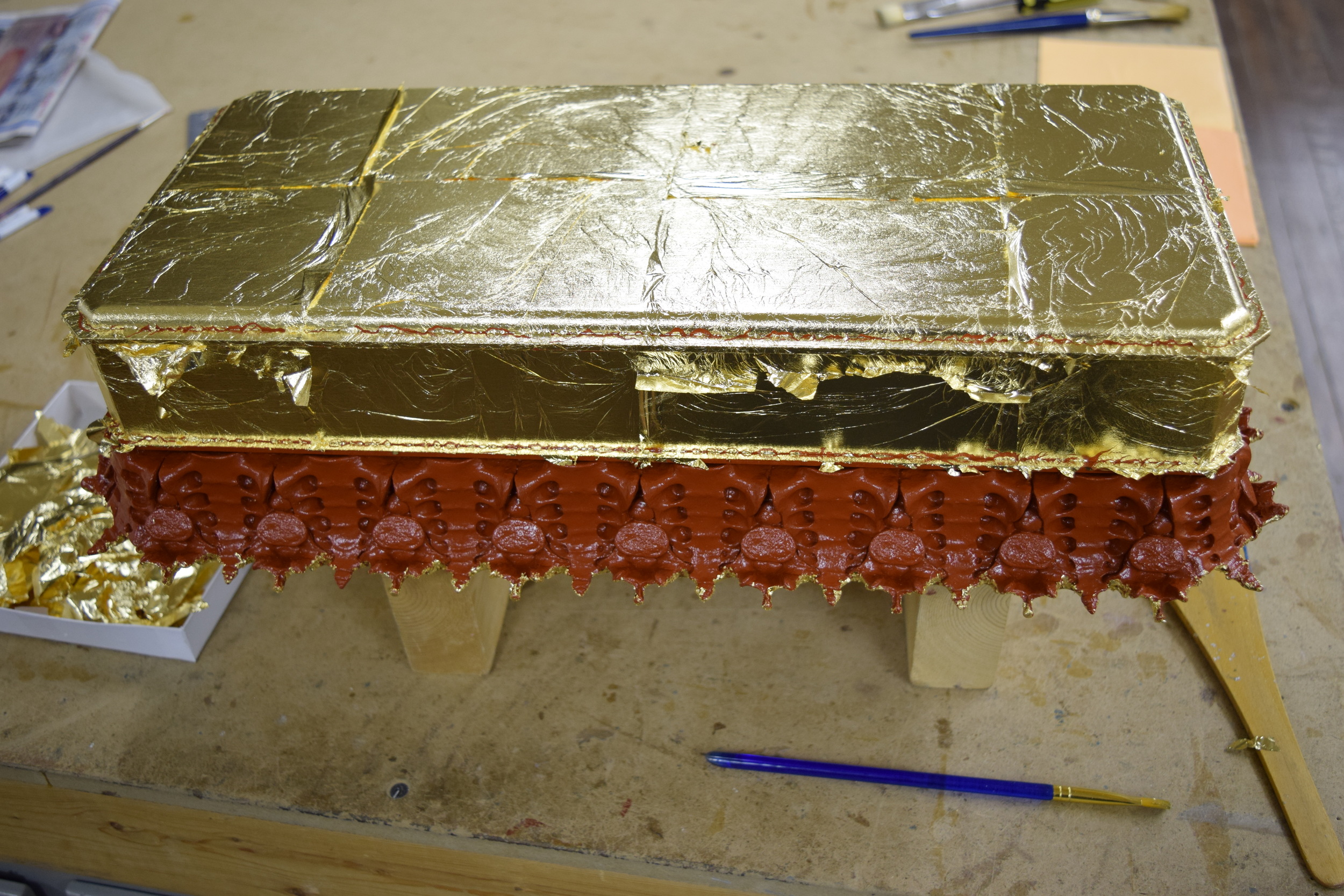 Applying the gold leaf to the top of the base.
The first of the gold leaf sheets to be laid into the base ornament.
The finished gilded base, less a gloss clear coat.
Detail of the gilded base and ornament.