Below are pictures of the last bronze pour at the University of Wisconsin foundry. I poured my investment mold for the title plates of The Ephemeral Knot, and All Horizons Lost, Flesh Forever Found, as well as a few other waxes for future pieces. Observing this time was a group from a local high school.
Foundry pour, April 2016.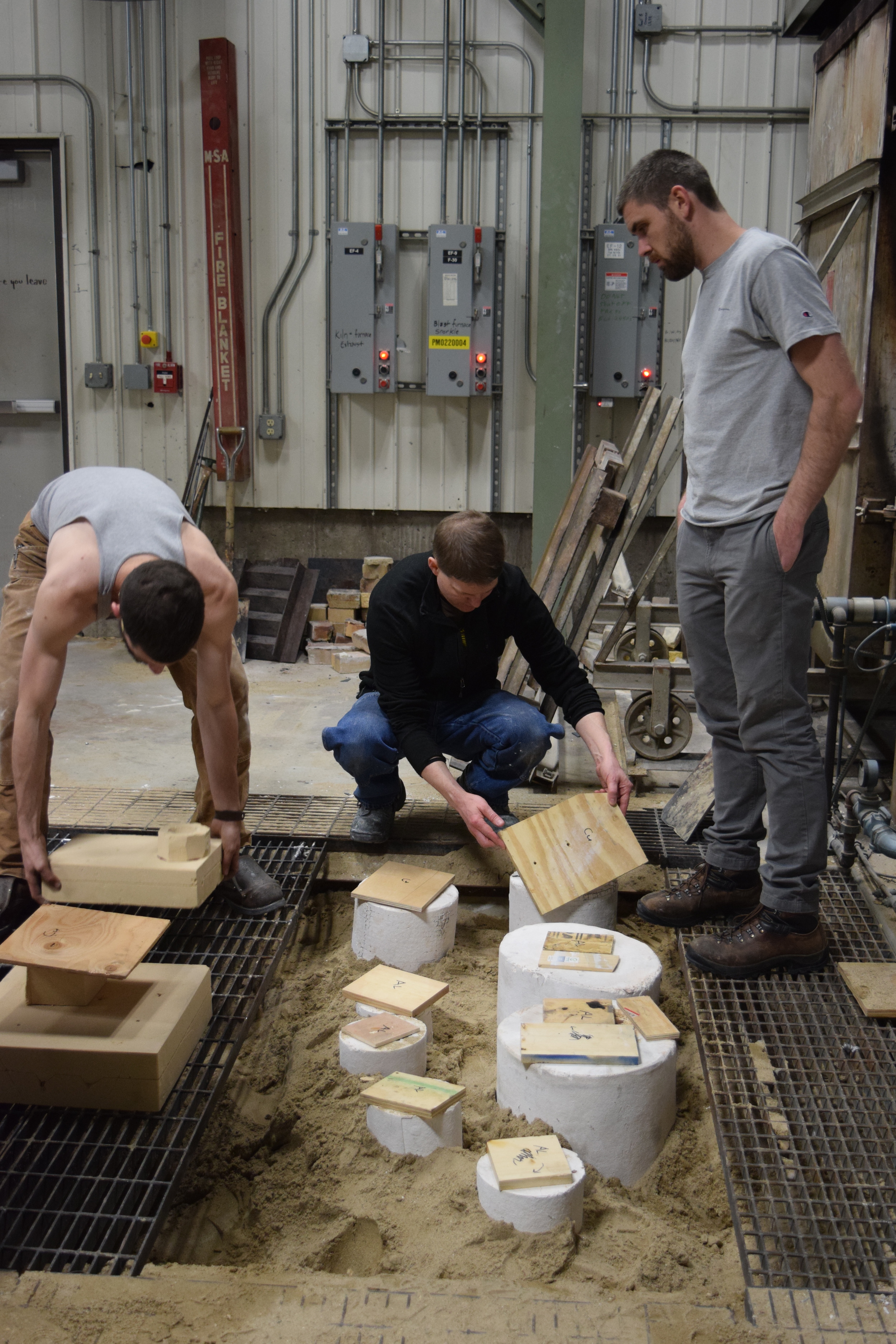 Setting up the molds with the pour team.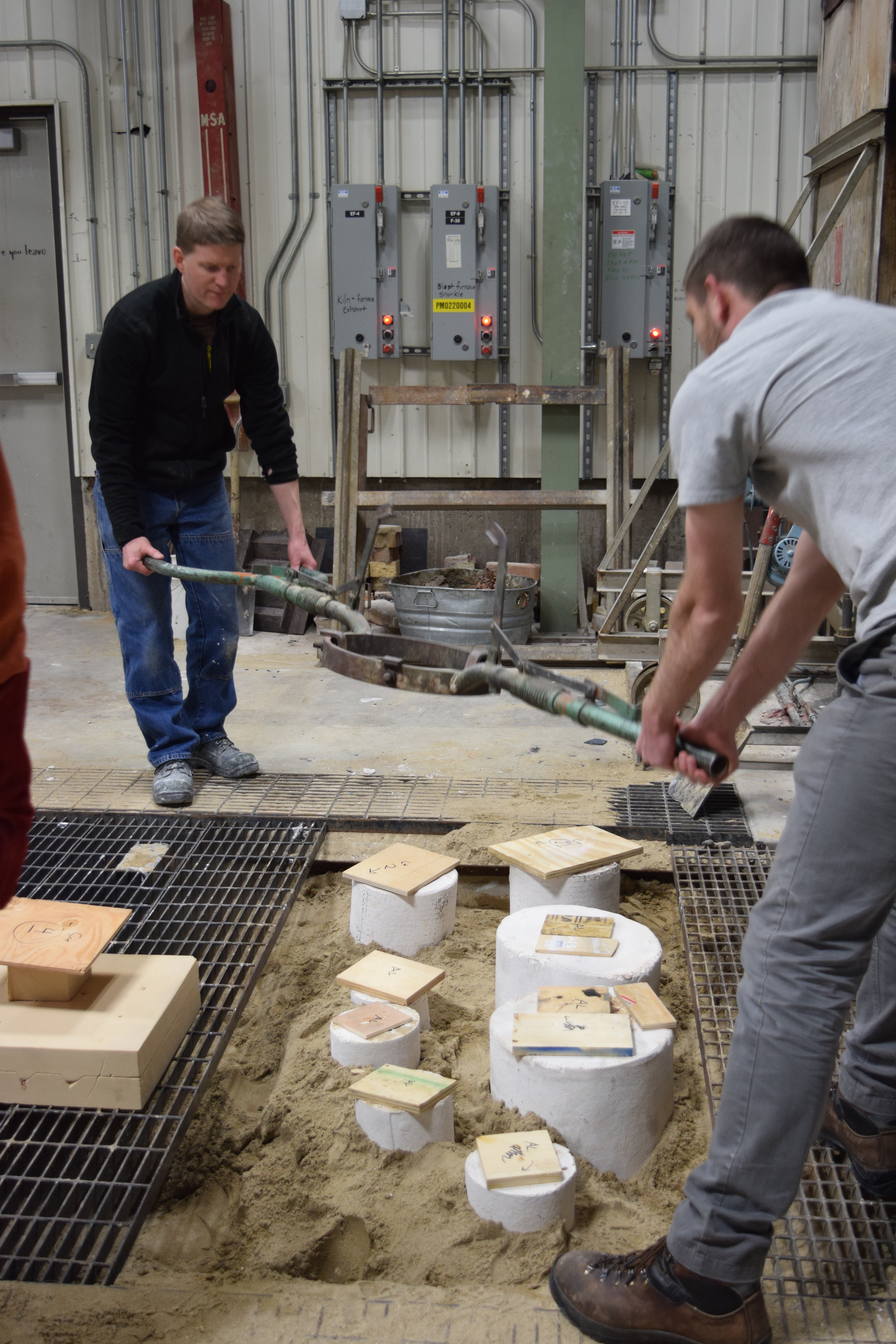 Practicing the pouring order of the molds.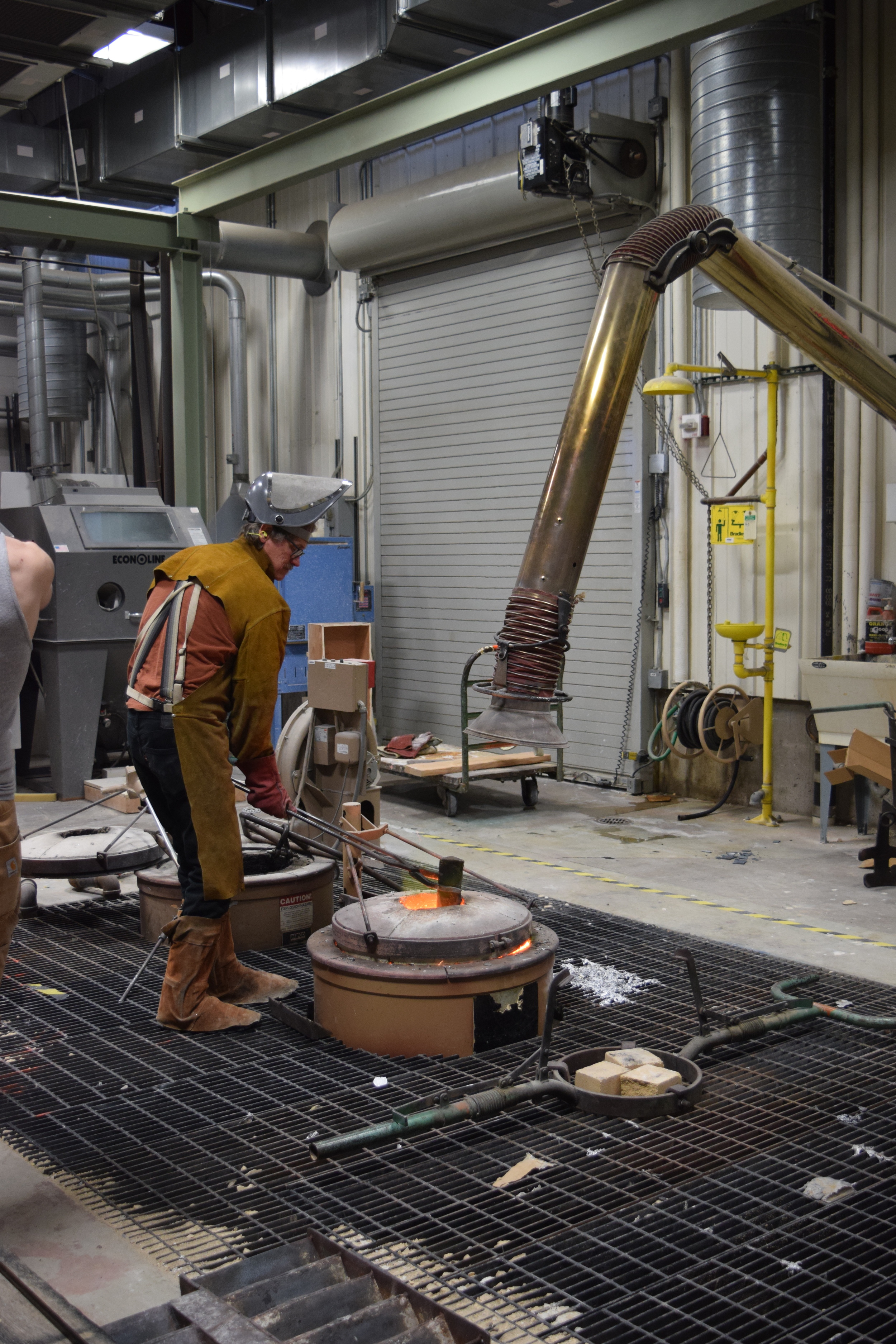 Sculptor and Art Metals instructor Peter Flanary loading the forge with bronze. Take a look at his work HERE.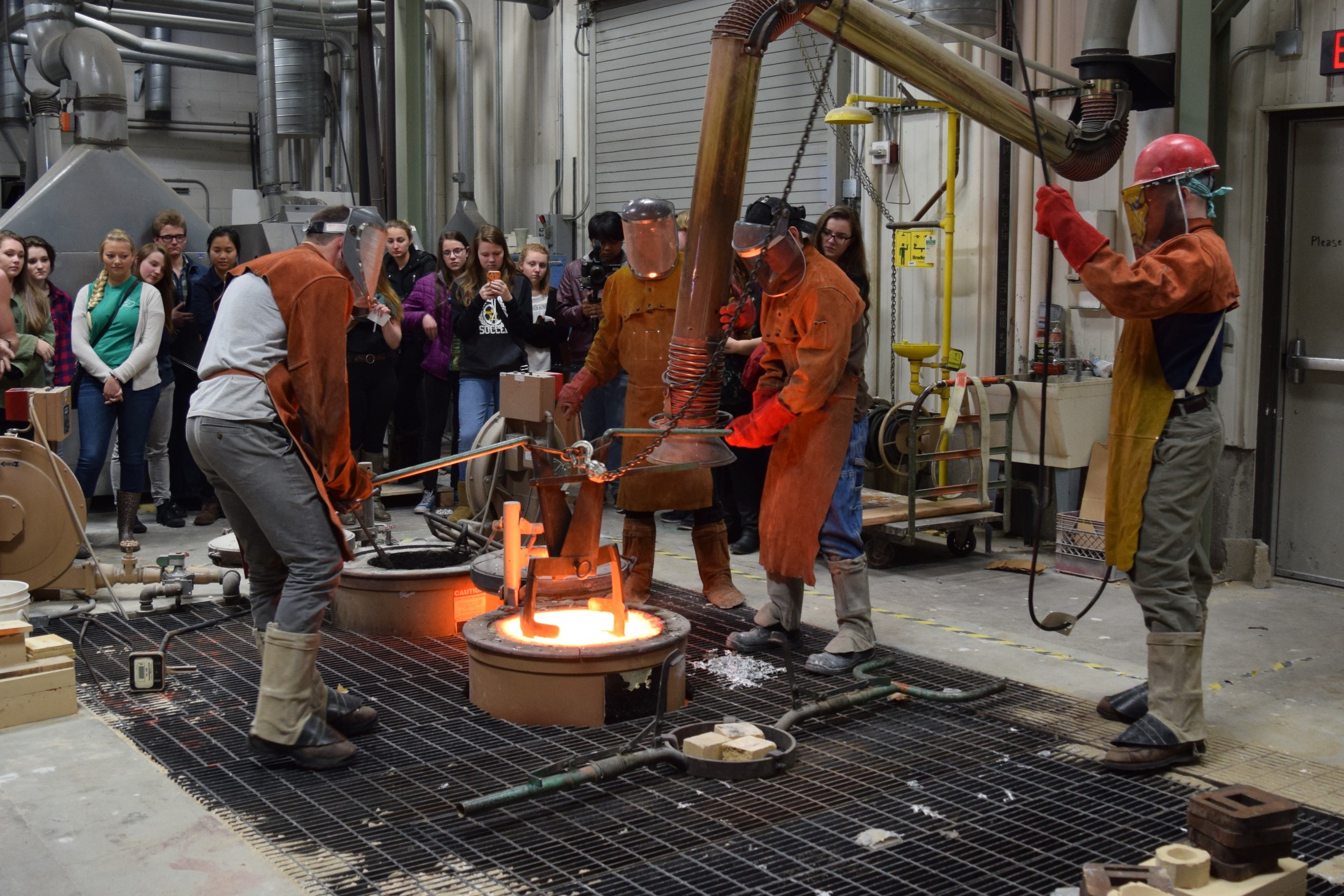 Bringing the bronze crucible out of the forge. A group from a local high school was observing.
 
The pouring of my investment mold.
 
Pouring other artists' investment and sand molds.
The remaining bronze is poured into ingots.